Starting bid for Benton Township location set at $367,000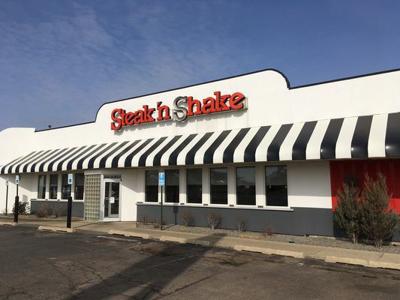 BENTON TOWNSHIP — The former Steak 'n Shake restaurant in Benton Township is on the auction block.
The building at 1917 Pipestone Road is among 15 former Steak 'n Shakes – including one of three in Michigan – up for sale by the Illinois-based restaurant group, known for its hamburgers and milkshakes.
According to a news release announcing the auction, Keen-Summit Capital Partners and NAI Global were hired to run the sale, with bids being accepted until Aug. 31. The auction will take place Sept. 3. Additional properties are expected to come available in another auction in September.
The starting bid for each property is $367,000. In addition to the Benton Township restaurant, Steak 'n Shake buildings in Madison Heights and Livonia are also being sold off in Michigan.
The Benton Township location is the largest among the restaurants up for sale, as the building is 7,041 square feet. The property includes 1.45 acres in the sale.
"Real estate investors and restaurants looking to expand their portfolio are in a position to take advantage of this opportunity, whether they decide to take the entire lot of locations, or explore individual or regional purchases," said Harold Bordwin, principal and managing director at Keen-Summit Capital Partners LLC. "Many of these locations are virtually turn-key with much of the restaurant equipment available within the building."
The Steak 'n Shake website still lists the Benton Township location as temporarily closed, though the building has been
empty since April 2019
. With no notice or timeline regarding when it might reopen, customers were greeted to signs announcing the closure.
The original closure came as the restaurant's parent company, Biglari Holdings, planned to close down corporate-owned restaurants and attempt to reopen them as franchises.
Township Building Inspector Chris Fuchs said the township has kept an eye on the Steak 'n Shake since it closed.
"We were really hoping it would sell to a local franchisee and reopen," Fuchs said. "We're disappointed to see it go. With all the retail establishments suffering, we're encouraging everyone to support local businesses as much as we can."
In August 2018, the company announced plans to sell its more than 400 company-owned locations for $10,000 each. There is little to suggest that the properties that do sell will remain Steak 'n Shakes, as the 15 restaurants are among the 31 that closed last year and did not find franchisees.
Those interested in more information on the auctions or to place a bid can visit steaknshakepropertyauction.com.